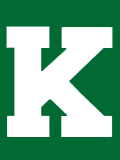 High School: A.L. Brown
Stadium Name: Kannapolis Memorial Stadium
Estimated Seating: 7,500
Estimated Capacity: 12,000
Comments: Kannapolis Memorial Stadium is one of the largest stadiums in the state, and also one with a lot of character and history.  Built in a natural bowl in the middle of an old Mill Village community, this stadium bi-annually plays host to the Battle of the Bell game against arch-rivals Concord, and is a must-visit stadium for all fans, but if it is for a Bell Game, get there early because seating and parking will be at a premium.
One of the most unique things about this venue is the row of Mill Houses that overlooks the stadium on the visitor side, to include the one-of-a-kind 'Plummers Perch', that is a homemade skybox with the best views over this historic field.
The stadium will be getting a facelift during the summer of 2019 with the addition of a new synthetic turf playing surface.
A first of its kind project, the CarolinaPreps.com Stadium Project features high resolution photos of High School Football stadiums across North Carolina.  All photos are copyrighted by Chris Hughes and CarolinaPreps.com, please contact us for permission to publish.