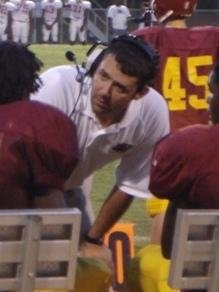 While CarolinaPreps.com is the premier brand when it comes to covering high school football in North Carolina, there is more that goes into CP than just reporting scores or telling the latest sports stories from around the state.
Since founding CarolinaPreps.com in 2007,
Chris Hughes
solidified himself as a leader within the high school sports arena in the Carolinas.  Reputation is important and he was able to earn the credibility with coaches, athletic directors, media, and the fans from around the state.  This came from years of him being the source for state-wide football coverage.
Chris formally stepped down from his role of managing CarolinaPreps.com in 2020, but will remain part of the team on a part-time basis.
Follow Chris on the following social media networks.
ChrisHughesCP